One espadin agave needs at least 5-6 years to ripen and become a good mezcal.
The leaves from the agave are removed from the hearts, which are called pinas.
The pinas are cooked for 2-4 days in a dirt oven heated with wood and covered with rocks and agave leaves.
Once crushed, the pinas are crushed in a stone grinder to obtain the pulp from the agave.
The pulp rests in the oak vats and is left to simmer from 3 to 15 days, depending on weather. The rocks keep weight and pressure on the agave pulp.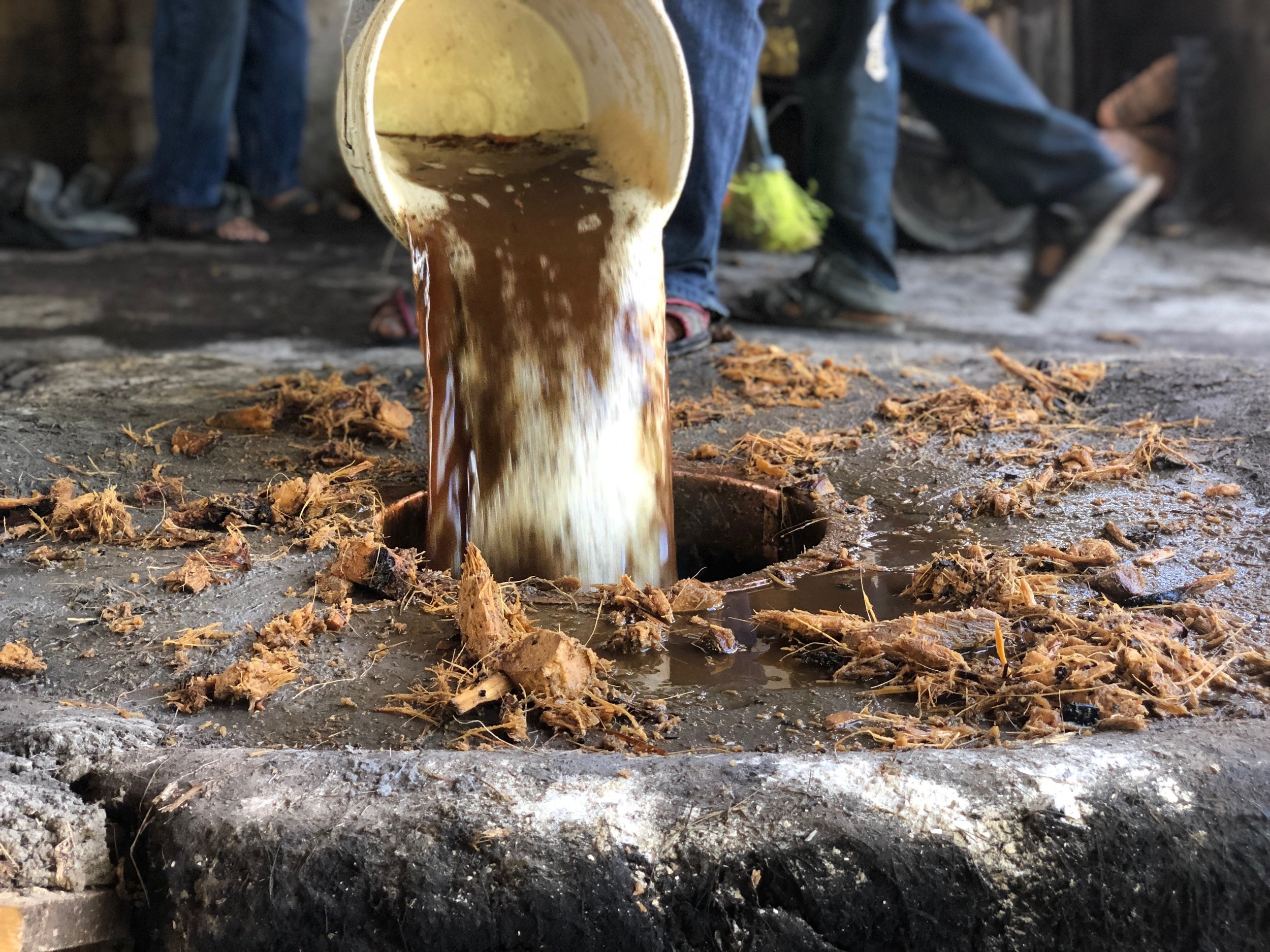 The fermented pinas are put into a copper still where it boils and the vapors are condensed into alcohol. Our Paquera Mezcal is distilled twice.
We have 3 different types:
100% Espadin, 80% Espadin / 20% Barril Blend, & 100% Barril.